You are going to love it!
Choose from different songs! Your Speaking Dancing Cactus can dance and groove to all three, no need to worry about the music becoming monotonous! If you think his dancing is good, just wait until you hear his singing voice and talk-back. You will have so much fun interacting with this lovely Talking Cactus it also will flash the ambient light.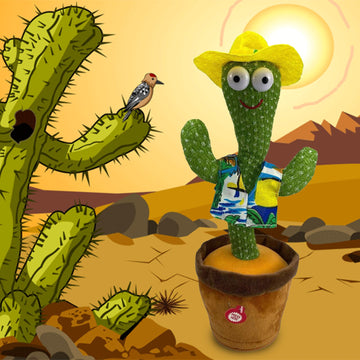 Introducing The Original Dancing Cactus
A hilarious piece that provides endless hours of entertainment!
Dancing Cactus that mimic you and repeat what you say. Talking, recording, repeating and speaking features of the Talking & Dancing Cactus toy will make baby, brother or sister's laugh every time! We bet it will be fun for you too!
For Hours Of Fun
Use this text to share information about your brand with your customers. Describe a product, share announceThe Mr Cactus Au offers you everything that a friend can offer.
Trust, support, fun, presence, happiness, dance, singing, and so on...
The only friend you would have that can boost your mood during stressful days.
The Mr Cactus Au toy helps you to get rid of loneliness and sadness by being your best friend. Forget the stress of daily life by laughing at it.ments, or welcome customers to your store.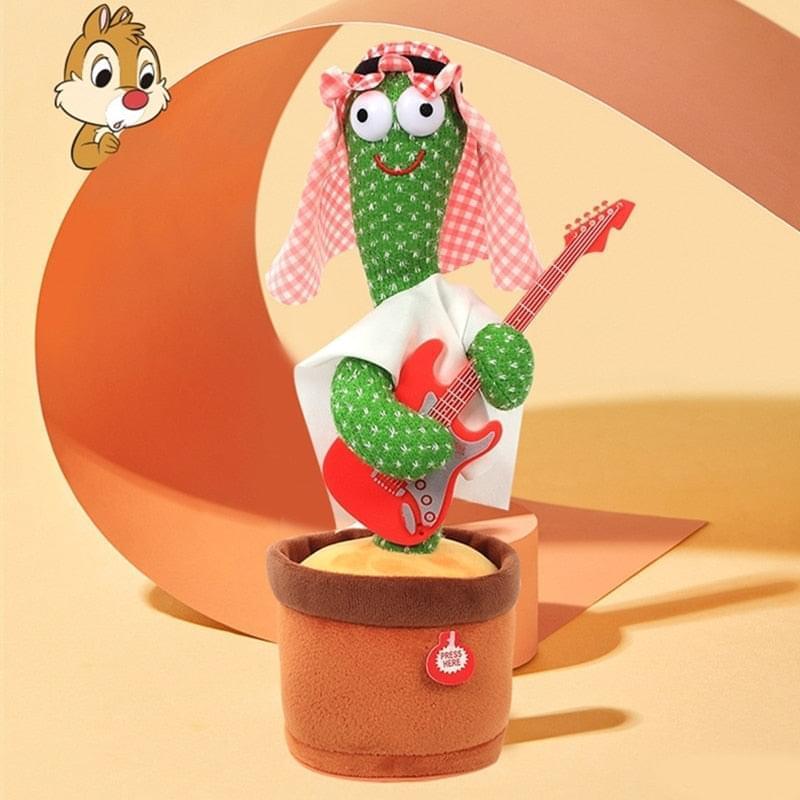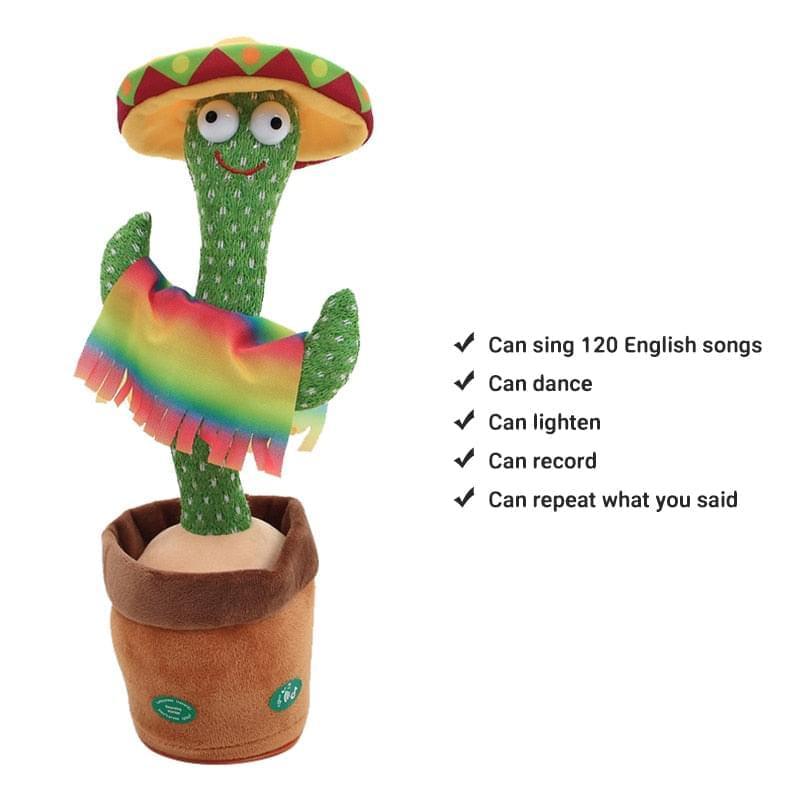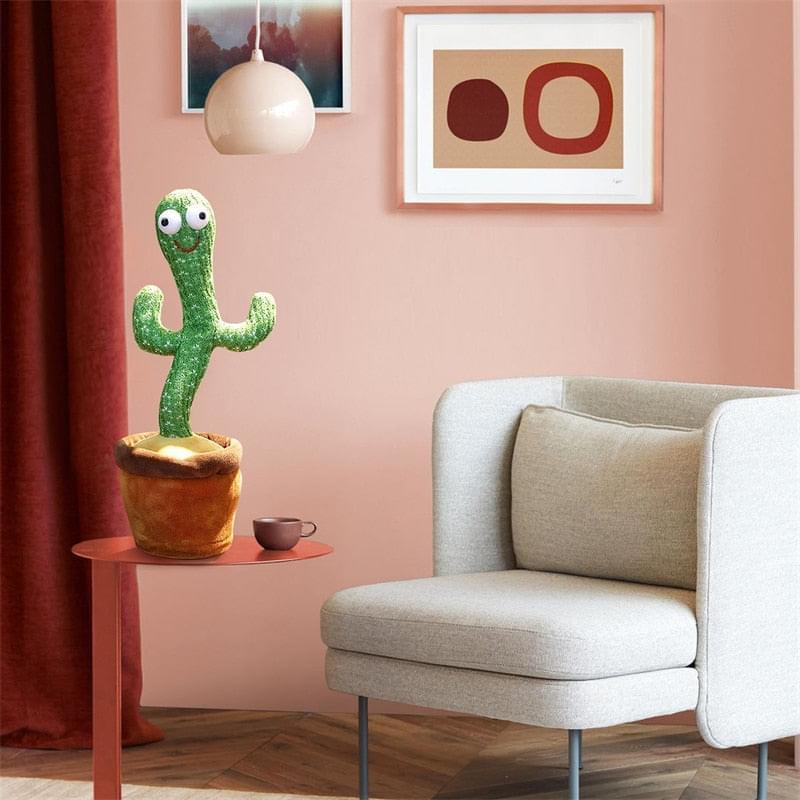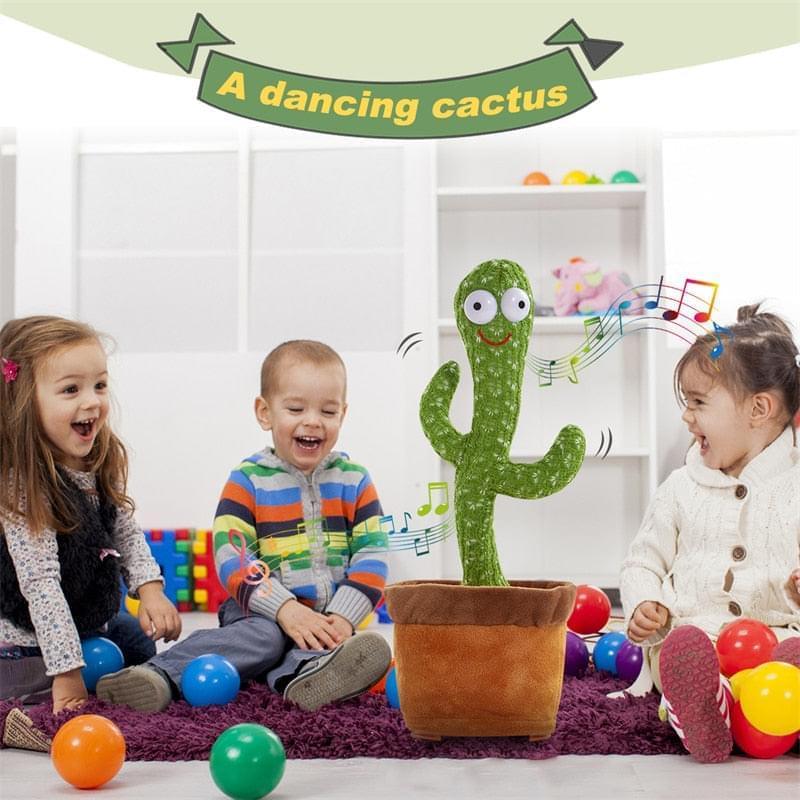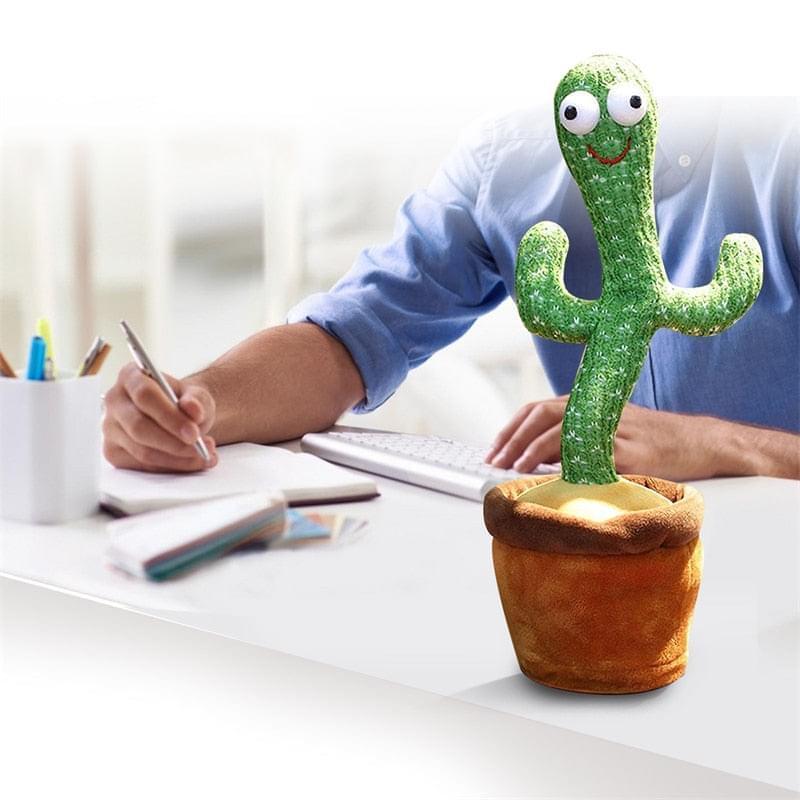 USB Charging Dancing Talking Cactus Toy
Sale price
$27.00
Regular price
$40.00
🌵It Dances
🌵It Sings
🌵Talks back
🌵Incredible Lights
🌵Cutest Ever Design
🌵Soft & Stuffed Material
🌵Extra Comfortable
🌵Hand-eye Coordination
🌵Parent Child interaction
Let customers speak for us